Every great story comes to an end and without really planning to sell the car, I just put it up to see how many people would be interested. It didn't take long before I got the first offer as there were only 2 (!) manual S3 Sportbacks for sale and mine was pretty much specced to the limit.
The demand was really high for my car and it seems like people in Switzerland do still enjoy driving manual cars. However, I got a great offer for the car and decided to sell it, the cool part about selling it though? A Subscriber of the channel bought it! This means it will stay in the family and I will hopefully be able to see what the new owner will do with it, how cool is that!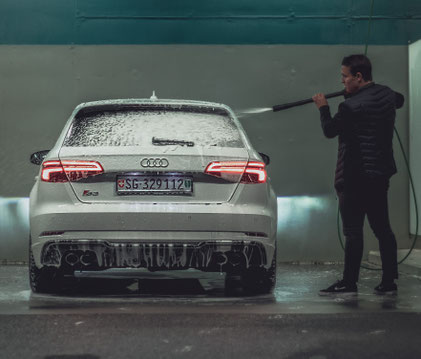 The Final Drive.
Before the new owner picked the car up, I wanted to take it for a last drive. The weather was really bad all week and it didn't look like an end of the rain was in sight. Nontheless, I decided to get up at 5 in the morning and film the sunrise on my favourite mountain pass. The sunrise was quite special but shortly after, a massive wall of fog and rain rolled in, which crossed my whole plans of filming on my local mountain pass.
After still filming up there in the cold for a couple hours, I decided to head down for the evening and I was thinking of how I could top it all of. I then had the idea to ask my friends if they'd be down to help me film a cinematic drive video with the S3. They were in and so we spontaneously set everything up and filmed a video. I was out filming for a total of 13 hours that day but it was totally worth it. The video turned out to be the greatest video I have ever filmed and the rolling shots of the S3 look mind boggling. Make sure to check the video out below and let me know what you think of it, I'd appreciate it!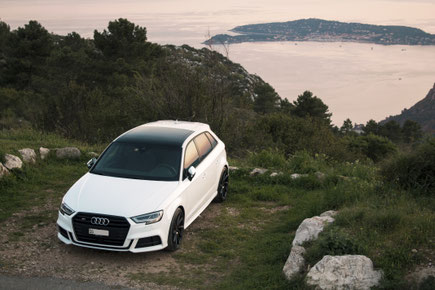 The S3 Sportback was an amazing car and I drove about 30'000 kilometers in two years. Considering I am doing a full time uni degree and studied in australia for six months, one can say I drove a fair bit! I did various roadtrips all around Switzerland and to top it all off, I drove it to Monaco for the Top Marques Weekend in 2018, what a weekend that was! It has always been my dream to visit Monaco with a proper car to have fun with on the hills and afterwards enjoy a good dinner by the sea.
However, as good as my time with the S3 was, it is now time to plan my next car! I won't give too many details at this point but you can be rest assured it's not what you'd ever expect. The only details I'll give are that it's not from this century and that it will be a manual again! It also comes with a 4-cylinder engine, just like my Audi had one. I'm curiours to hear any guesses in the comments below. That's it for now, thank you for reading and make sure to check out my Instagram and Youtube page.