As most of you may know, I am spending 6 months in Australia for study reasons. You can check the Video of why I am in Australia here and there will be another video dropping on my Youtube channel soon!
A big goal of mine is to explore the car culture here in Australia and after a quiet first month I finally found a car event in the area. The event was called Autumn Jam and it took place at a local GoKart track here in Port Macquarie. GoKart track means tight corners and precise driving which I was really curious about to see how these guys were doing on this track. It was an open event and everyone could join after registering online.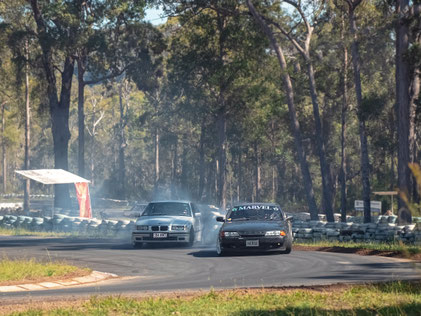 The starting list was really cool and most of the cars were japanese cars which is another reason why this event was so good. I really like the older car generations from Japan and I will definitely look out for one in the near future.
From big Turbos to LS-swaps, everything was around. Check the image gallery on the left to see a few of the cars that attended the event. I already have some more stuff planned over the next few weeks so make sure to Subscribe on Youtube to stay up to date!
One of the coolest cars of the day wasn't even attending the show. On my way out I saw this Nissan R34 Skyline GTR in Bayside Blue, one of the most iconic colour schemes of the Skyline series. The car was in mint condition and completely stock which is really rare for a R34 Skyline GTR. It obviously was a 6-speed manual and it even had the carbon wing option, absolute stunner!
So, what do you think of the car scene down under? Let me know in the comments!